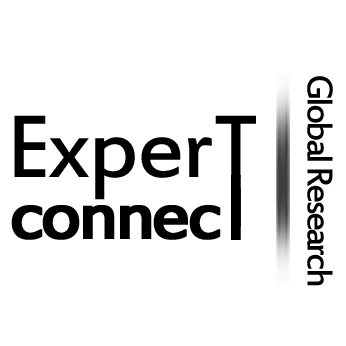 ExpertConnect Global Research Terms & Conditions
Last Updated: January, 2022
These terms and conditions ("Terms and Conditions") are entered into between you ("you" or "Expert") and ExpertConnect Global Research Pvt Ltd ("EcGR" or "Company") and govern your participation in projects and platform activities.
Subject to the terms and conditions contained herein, the Expert hereby agrees to provide services to EcGR Clients in accordance with the terms hereof. Expert covenants and agrees, during the Term, to render independent consulting services to Clients of EcGR.
It is important for you to review these (in conjunction with EcGR Compliance Tutorial) thoroughly prior to joining the network to ensure that you have the permissions required to do so and that you agree to all the terms and conditions which would govern your membership in our network.
PLEASE NOTE THAT BY ACKNOWLEDGING THE BELOW TENETS YOU ARE AGREEING TO BE AN EXPERT AND BOUND BY THESE TERMS & CONDITIONS.
Overview and Activities
ExpertConnect Global Research Private Limited ("EcGR") is a knowledge broker of expertise and insights. EcGR facilitates consulting opportunities for subject matter experts ("Expert") to participate in different types of educational interactions ("Projects") with research professionals ("Clients") to help them make informed business decisions. These Projects may include telephone consultations, private meetings, written reports, industry conference calls, online surveys, site visits, master classes etc.
To engage in Consultations you must provide employment, biographical and background information relating to your field of expertise. EcGR or its Clients may ask you for other information about yourself, including your ability, availability, or suitability to consult on particular topics or in general.
You permit EcGR to amend and edit this information in connection with Consultations. You will update such information in respect of material changes (including but not limited to any change in employment). EcGR will provide you with a secure username and password to allow you to access your personal EcGR account to update your profile and to receive communications from EcGR. You must keep such username and password secure and confidential.
Relationship Between The Parties
Expert's relation to the Company shall, during the term of this Agreement and any extension thereof, be that of an independent contractor, not an employee of EcGR. Expert will not act or have any authority to act on behalf of EcGR in a fiduciary, agent or other capacity. Expert may not enter into any agreement, understanding or other commitment that is binding on EcGR or hold himself/herself out as having such authority. Expert shall be free to dispose of such portion of his/her time, energy, and skill that he/she is not obligated to devote to EcGR under this Agreement, in such manner as he/she sees fit and to such persons, firms, or corporations as Expert deems appropriate, so long as he/she complies with all terms and conditions of this Agreement. Expert and EcGR acknowledge and agree that (i) the services hereunder are not necessarily to be rendered at the offices of EcGR; (ii) there are no regular hours for the provision of such services; (iii) such services shall not be a full-time obligation of Expert; and (iv) Expert may provide services to others during the term of this Agreement to the extent that the provision of such services is not contrary to the terms this Agreement.
Membership Policies:
You may only join the EcGR network if you are permitted to do so and have obtained all necessary consents or waivers from appropriate parties, and by joining the EcGR network you represent that you have obtained all such necessary or appropriate consents and waivers. Prior to joining the EcGR network you must review employment agreements, employee manuals, codes of conduct, consulting agreements and other similar policies and agreements (in each case as applicable) to ensure you are able to participate in the EcGR network. You should also consider contacting appropriate persons within your organization or the firm(s) you have consulted for to confirm that your participation is permissible and to receive any consents required. It is your responsibility to determine whether it is appropriate for you to join the EcGR network, and you acknowledged that you may not rely on EcGR to make that determination for you. You agree that you are joining the EcGR network in your individual capacity and not as a representative of any other company or organization, except as otherwise agreed in writing between such company or organization and EcGR. If you cannot comply, or are unsure about your ability to comply with these Terms and Conditions, then you must decline to participate as an expert in EcGR network.
Expert Undertakings:
You represent, warrant and undertake that at the date on which you accept these Terms and Conditions and at all times thereafter during the term of this Agreement:
You will perform your obligations hereunder and undertake all Consultations diligently, professionally, to the best of your skill and ability and with no less than reasonable care and skill;
YOU WILL DECLINE, OR DISCONTINUE PARTICIPATION IN, ANY PROJECT THAT PRESENTS A CONFLICT OF INTEREST OR WOULD RESULT IN A VIOLATION OF APPLICABLE LAW.
You WILL NOT disclose confidential information, which includes:
Material, nonpublic information (MNPI) or inside information, including MNPI related to any company, security, industry, or legislation;
Proprietary information, including trade secrets, copyrighted information, business information, belonging to past or present employers, companies for whom you have consulted, or any other third party;
Information that you have a duty or have agreed to keep confidential or those information you believe may be confidential.
All biographical and other information that you provide to EcGR is true and accurate in all respects, up-to-date and not misleading in any way. You must provide notice to EcGR of any change in your employment or career information as soon as reasonably practical. Without prejudice to the generality of the foregoing, you must specifically inform EcGR if you are: (i) a current employee or advisor or consultant to any government, government department, government agency or to any state entity wheresoever located or have been so employed or engaged during the past two years; (ii) currently involved with any clinical trial or test or have been so involved where the results of such trial or test have not been publicly disclosed; (iii) a current employee, director, non-executive director, officer, advisor or consultant to a public listed company or any subsidiary of a public listed company or have been so employed or engaged during the preceding twelve months.
You have not been found guilty of or sentenced for any insider dealing, market abuse, money laundering or similar offences in any jurisdiction and you will inform EcGR immediately upon becoming aware of any investigation involving you, or any charge brought against you, for such offences by an authority in any jurisdiction;
You recognise that certain types of advice are restricted and regulated. You will not, at any time, provide any investment, legal, financial, accountancy, or medical advice to any Client (or Agent(s), if applicable) including without limitation, recommending, rating or valuing any security or providing advice regarding the investment, purchase or sale of any securities;
If you are a government official or employee, you will not discuss government legislation, regulation, policy, contracts or any other business that you, as a government official or employee, would be in a position to vote upon or otherwise influence;
If you are a medical professional, you will not discuss clinical trial results, patient experience information and any other non-public information regarding trials which are not yet public;
If you are an auditor or a former auditor, you will not comment on any company you have audited in the three (3) years prior to the Consultation;
You will not participate in any Consultation or provide any information relating to any company in which you are an officer, director, employee or contractor, agent, legal representative, partner, joint venturer or affiliate;
You will not participate in any Consultation at any time whilst your employer is the subject of a tender offer;
You will not participate in any Consultation for a Client that is (or is acting on behalf of) a competitor of your current employer or a company for which you serve as an officer or director;
You have full authority to and you have obtained all necessary approvals, permissions, consents, waivers that may be required for your participation in each Consultation and otherwise perform your obligations hereunder. For example, if you are employed, your contract of employment or employer's policies or code of conduct may require you to obtain your employer's prior consent to your participation in Consultations or you may be required to seek consent from an entity, agency or client to whom you previously provided or with whom you have an agreement in place to provide consultancy services. You should review all such employment contracts, policies, codes of conduct and agreements and obtain any consents that may be required;
You will in connection with Consultations: (i) comply with all applicable laws, statutes, regulations and codes relating to anti-bribery and anti-corruption ("Relevant Requirements") including, but not limited to, the Prevention of Corruption Act (India); UK Bribery Act or US FCPA ;(ii) not engage in any activity, practice or conduct which would constitute an offence under the Relevant Requirements;(iii) not do, or omit to do, any act that will cause or lead EcGR or any of its Clients to be in breach of any Relevant Requirements or the Anti-Bribery and Corruption Policy; and
You acknowledge that EcGR's Clients operate valuable businesses and therefore agree not to directly or indirectly contact, or solicit, or attempt to solicit any of EcGR's Clients which you have participated in a Consultation with, other than through EcGR. This clause is effective from the time when you are introduced to a Client and extends to cover the period of one (1) year from the date of your last Consultation with the Client. This clause does not apply to the extent that you have a proven pre-existing relationship or association, based on past work performed. Furthermore, if you notify EcGR of such pre-existing relationship when a Client is proposed to you, and you do not participate in a Consultation with the Client, EcGR imposes no restrictions with regard to this Client. If an expert is offered employment through a contract of services or otherwise by one of EcGR's Clients, EcGR imposes no restrictions.
Projects:
EcGR may request you to participate in Consultations relevant to your experience, knowledge and expertise. These requests will be presented to you in the form of a Proposal or in such other manner as EcGR determines is appropriate. By accepting any Proposal or other engagement offered or introduced to you by EcGR, you confirm to EcGR that (at the date of your acceptance) your biographical information remains true, accurate, not misleading in any way and current and that you are fully acquainted with the subject matter and scope of the discussion planned for the Consultation.
If you participate in a Project, you must provide information during any Projects in good faith, honoring the protocols and obligations at your employer, and to the best of your ability and at all times consistent with these Terms and Conditions.
Your participation in Projects is always at your discretion. Experts are never obligated to accept a Project and may decline to participate for any reason. EcGR makes no representation regarding the frequency or quantity of invitations to Projects you will receive.
Unless otherwise agreed in writing by EcGR or as otherwise stated in any Project invitation or on consultations set up by EcGR, you will only be compensated for the time you spend interacting with Clients and you will not be compensated for wait time or time set aside if a consultation with a Client does not occur. All interactions must be set up through EcGR. If a Client contacts you without having arranged the Project through EcGR, and you consult with the Client, you are not eligible for payment from EcGR, even if the call is a follow-up to a recent Project that was arranged through EcGR.
If you become aware during any Consultation of any professional, regulatory or ethical conflict or other reason why you may not or should not continue to participate in such Consultation you shall immediately cease to participate and notify EcGR immediately by emailing "[email protected]". In such event, you will be paid your applicable fee for the time that you have actually spent on the Consultation. Where you become aware prior to any Consultation taking place of any professional, regulatory or ethical conflict or other reason why you may not or should not participate in such Consultation, on becoming aware of such fact you shall notify EcGR as soon as possible in writing (for the avoidance of doubt email shall constitute in writing for the purposes of this clause) and, unless you and EcGR otherwise expressly agree, EcGR shall be entitled to immediately notify the relevant Client(s) and you shall not participate in such Consultation. In such event, you will not be paid for the Consultation except as otherwise expressly agreed between you and EcGR. Where you become aware following any Consultation taking place of any professional, regulatory or ethical conflict, or other reason why you may not or should have not participated in such Consultation or that you have disclosed Confidential Information, on becoming aware of such fact you shall notify EcGR as soon as possible in writing. EcGR shall be entitled to notify the relevant Client(s).
Intellectual Property Ownership
All Intellectual Property rights in any material provided to you by EcGR and contained on the EcGR website belong to EcGR or EcGR's licensors. None of this material may be reproduced or redistributed without EcGR's prior written consent.
You will not provide confidential, proprietary or trade secret information in any Consultation that may infringe, misappropriate or conflict with any Intellectual Property rights of any third party.
Unless otherwise agreed with a Client in writing, you warrant that any documentation or any other material (including without limitation reports, studies, data, diagrams, charts, specifications, and programs) ("Work Product") provided by you to a Client are original works and do not infringe any third party's Intellectual Property rights and you hereby agree to grant to the Client (and/or Client's client) which is supplied with Work Products a non-exclusive, royalty-free, perpetual licence to use any and all Intellectual Property rights subsisting in such Work Products in the course of its business.
You hereby indemnify and agree to keep EcGR indemnified against any and all liabilities it may incur in connection with any claims or proceedings brought against EcGR based on a claim that the Work Product provided to a Client (or an Agent, if applicable) infringes any Intellectual Property ights or other proprietary rights of any third party.
Notwithstanding any other provision of the Agreement, as between the parties, EcGR will be the sole and exclusive owner of any and all Intellectual Property rights in any Recordings and in any Transcripts. You hereby irrevocably assign, with full title guarantee, any and all Intellectual Property rights (including without limitation copyright) in any such Recordings and Transcripts to EcGR on an exclusive basis, without any specific territorial limitation or restriction and without any royalty and agree that EcGR will have the right, without limitation, to use, distribute, reproduce, publish, reprint, make transcripts of, modify, adapt, sublicense, and/or publicly display, in whole or in part, in any language or format and in all media such Recordings and Transcripts for any commercial or non-commercial purpose unless otherwise agreed in writing. The assignment will be effective immediately when the Recording is made and you agree to execute such documents or take such other steps as may be necessary to give full effect to such assignment.
You hereby irrevocably waive any and all moral rights in any Recordings and Transcripts in favour of EcGR and its successors, assigns and licensees for all purposes and for the full term of any such rights.
You shall not use the name "EcGR" or any other trademark, symbol or logo of EcGR other than with the prior written consent of EcGR.
Consultants and Clinical Trials
If you have participated in a clinical trial or provided consulting services to a person or entity, you may have duties or obligations to treat certain related information as confidential. You must satisfy those duties and obligations and any other policies and requirements of such person or entity, your institution(s) and trial sponsors. Under no circumstances may you ever disclose or discuss any confidential information learned in the course of your consulting or clinical trial participation, including patient experience information and trial results, until such information has been made public. If you are a Data Safety Monitoring Board or Clinical Trial Steering Committee member on an ongoing clinical trial, you may not discuss the ongoing trial phase until it is completed and the results are made public.
Confidentiality
You may not, except to the extent required by applicable law (with prior notice to EcGR and the Client), communicate or divulge any information which EcGR or a Client considers confidential, including, but not limited to, the existence, nature and contents of proposed or actual consultations, surveys or other consulting Projects with Clients or the names of Clients. You must not use any of this information, including, but not limited to, information about investment or trading decisions, for your personal benefit or reveal to any other person any information regarding securities transactions by a Client or the consideration by a Client of any transaction or investment idea that you may learn in the course of the Project. You agree that you will not use such information other than in the course of Projects for that Client. EcGR will treat the personal information you provide us in accordance with our privacy policy, which we may change from time to time.
Copyright
You represent that your participation in the Projects does not create a conflict of interest and does not violate or conflict with any agreement, obligation or duty you may have to any other person or entity.
All material on EcGR's web sites, whether explicitly marked or not, as well as any other EcGR materials that you receive, or that you produce in the course of your work on Projects, may be protected by copyright or intellectual property laws. By posting material (for example your resume and biographical information), you expressly grant EcGR the non-exclusive right to publish, broadcast, copy, distribute, and make available for download such material, whether alone or in combination with other materials. You may download material from EcGR's web site only for your personal, non-commercial use. Subsequent copying, redistribution, or publishing of material is prohibited without written permission. Removal of trademark or copyright notices from any content is strictly prohibited. It is your personal responsibility to be sure that you have the right to share any materials you post on EcGR's web sites or provide Clients; however, under no circumstances should you forward written or electronic materials to Clients unless instructed by EcGR in writing.
Contact with Third Parties
You may not in connection with a Project reach out to employees or directors of a company for information about that company, or to any employees or directors of a company that is a competitor to the Client. If you speak with a person who is not the EcGR Client in connection with any Project, you agree: (i) not to describe yourself as working for or on behalf of EcGR; (ii) to disclose to such person that you are acting on behalf of a Client (without identifying such Client); (iii) not to pay, give anything of value to, or otherwise compensate such person (or promise to do any of the foregoing) to provide you with information; and (iv) not to solicit information from such person for, or transfer information to, the Client if you believe that such person will violate or breach a duty (including a duty of confidentiality) to any party (such as the person's current or former employer) by disclosing such information to you.
Reliance by Clients
These Terms and Conditions are intended to benefit our Clients and enable our Clients to satisfy themselves that all consultations will be carried out in accordance with applicable laws and will not lead to the improper disclosure of confidential information, including, but not limited to, material, non-public or inside information within the meaning of India securities laws, nor the disclosure of our Clients' confidential information. Clients may from time to time request that you confirm your adherence to and compliance with any part of these terms and conditions as a condition to your participation in a Project, including at the conclusion of a Project. You understand that each of our Clients and the person with whom you may engage in any consultation is an intended third party beneficiary of these Terms and Conditions and the covenants and agreements made by you hereunder, and that our Clients will have the same rights and expectations with respect to your compliance with these Terms and Conditions as a third party beneficiary as possessed by EcGR as a direct contracting party.
Expectations of Service
You must either accept or decline an offer to join a Project within 48 hours of receiving an invitation and to schedule accepted Projects within five business days of contact from the Client. If there is a possibility that you would be unable to meet the requested timetable of consultations for any Project because of time constraints, or for any other reason, please decline the Project.
Payment Terms
EcGR will pay Experts an hourly fee for services performed as part of agreed upon Projects. The fee will be prorated on a per minute basis. The exact amount of the hourly fee will be mutually agreed upon when a an EcGR employee contacts you to schedule a Project. EcGR reserves the right to withhold payment if you violate these Terms and Conditions.
Most Projects will involve you speaking to Clients either on conference calls or in face to face meetings. You may only charge for the time you are present on the conference call or in the meeting, as applicable. You may not charge for any time you spend doing research or otherwise preparing for a meeting or conference call.
You may list a proposed hourly fee on our web site. However, you may not charge your proposed fee, rather, you may only charge the fee mutually agreed upon when EcGR contacts you to schedule a Project.
After you have completed a Project, you will log in to our web site to verify how much time you spent on the Project. You will not be paid until after you have verified this information.
Right to Injunction/Limitation on Liability
In the event that you, as an Expert, breach any of the promises concerning confidentiality or other obligations within these Terms and Conditions, you acknowledge that EcGR's remedy at law will be inadequate and that EcGR will be entitled to an injunction to prevent your prospective or continuing breach.
In no event, will EcGR be liable to you or any other party for any damages resulting from or relating to your participation as an expert, the performance of any services by you as an expert or the business operations of EcGR, including, but not limited to, any incidental, consequential, punitive or special damages.
You agree to defend, indemnify and hold harmless EcGR and its affiliate companies, subsidiaries and their clients, licensees, employees and agents, from any and all claims, demands, causes of action, costs, expenses and liabilities including, but not limited to, any and all legal fees and costs and any other expenses incurred in investigating, preparing for, defending against or settling any commenced or threatened litigation, arbitration, proceeding or claim, arising out of your breach of any provision of this agreement or any claim that the use of any materials you have provided infringe on a third party's rights.
Access Rights
Your account, username and password are for your individual use only. You may not share your account information with others. You must not use the service to promote, conduct or solicit the performance of any business or activity.
Governing Law
The provisions of these Terms and Conditions and any other terms of the parties contractual relationship will be governed by, and construed and enforced in accordance with the laws of the Delhi High Court applicable to contracts, without regard to the conflicts of law principles thereof. Any action brought in relation to these Terms and Conditions will be brought in Delhi High Court, and both parties hereby irrevocably consent to the jurisdiction of such courts, and both parties are hereby waiving any claim or defense that such forum is not convenient or proper. Each party hereby consents to service of process by any means authorized by the Indian judiciary. Each party waives any right to trial by jury with respect to any dispute, suit, action or proceeding arising out of or relating to these Terms and Conditions or otherwise relating to the relationship of the parties, whether in contract, tort or otherwise.
Severability
If any provision of these Terms and Conditions is declared or found to be invalid, illegal, unenforceable or void, then both parties shall be relieved of all obligations arising under such provision, but only to the extent that such provision is invalid, illegal, unenforceable or void, it being the intent and agreement of the parties that these Terms and Conditions shall be deemed amended by modifying such provision to the extent necessary to make it valid, legal and enforceable while preserving its intent or, if that is not possible, by substituting therefor another provision that is valid, legal and enforceable and achieves the same objective.
Entire Agreement
These Terms and Conditions, together with EcGR's Privacy Policy, constitute the entire agreement between us with respect to the subject matter described above and supersede and merge all prior proposals, understandings and all other agreements, oral and written between the parties relating to such subject matter.
Miscellaneous
We may modify these terms and conditions from time to time by posting the modification(s) on our website, www.ecglobalresearch.com Unless otherwise specified by us when posted, all modifications will be effective upon posting. If you do not agree to any modification(s), your only recourse will be to terminate your participation as an Expert in EcGR. If you continue to participate as an Expert after any modification becomes effective, then your participation will constitute acceptance of such modification. No failure or delay by either party in exercising any right, power or privilege hereunder shall operate as a waiver thereof, nor shall any single or partial exercise thereof preclude any other or further exercise thereof or the exercise of any right, power or privilege hereunder. Neither these Terms & Conditions nor any of the rights, interests or obligations hereunder may be assigned, delegated or otherwise transferred, in whole or in part, by operation of law or otherwise, by you without our prior written consent (which consent we may withhold in our sole discretion), and any such assignment, delegation or transfer by you without such prior written consent shall be null and void and of no force or effect whatsoever. These Terms & Conditions shall be binding upon and inure solely to the benefit of you and EcGR and the successors, assigns and Clients of EcGR. As used in these Terms & Conditions, the word "including" shall mean "including, without limitation," in all cases. Whenever possible, each provision of these Terms and Conditions shall be interpreted in such manner as to be effective and valid under applicable law, but if any provision of these Terms & Conditions is held to be invalid, illegal or unenforceable in any respect, such invalidity, illegality or unenforceability shall not affect any other provision of these Terms & Conditions, and these Terms & Conditions shall be reformed, construed and enforced as if such invalid, illegal or unenforceable provision had never been contained herein.